Big Al's Barbershop
Cutting out the competition since 2011.
Book your appt today!Here
About Shop
Here at Big Als we specialize in all men's and boy's haircuts. Anywhere from fades to hot lather shaves. Satisfaction guaranteed!
*Cash only, ATM on site.
Sunday and Monday : Closed
Tuesday: 9:30 - 7
Wednesday: 9:30 - 5:30
Thursday: 9:30 - 7
Friday: 9:30 - 7
Saturday: 9:30 - 3:30
Safety Precautions
Appointments only - to limit the amout of customers in the shop, you will be asked to wait outside until it is your turn.
Temperature checks upon entry.
All customers and employees are required to wear face mask.
Hand sanitizer at every station and in entry-way.
All surfaces will be sanitized/cleaned between each visit.
Services
Haircuts
Price: $25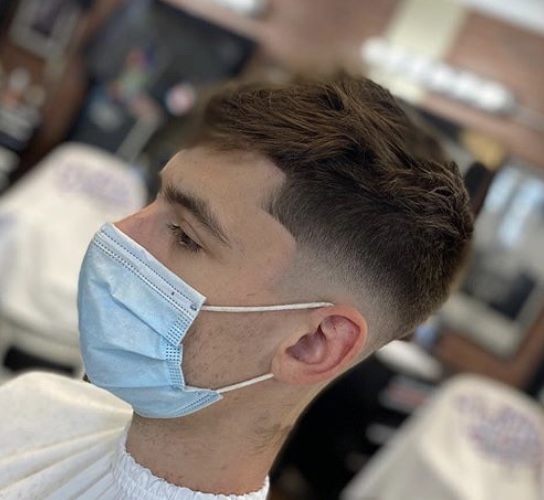 Crew cuts, fades, skin fades, Mohawk, combover and more.
Includes straight razor finish on all edges and a hot lather neck shave.
Haircut and Beard
Price: $35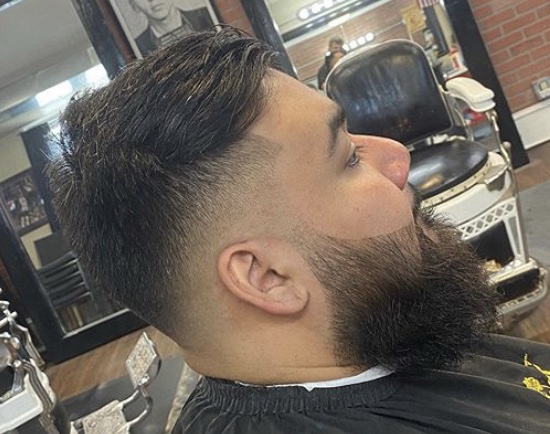 Everything you get with a haircut plus your beard and detail with a straight razor.
Includes a hot lather neck shave.
Full Shave
Price: $35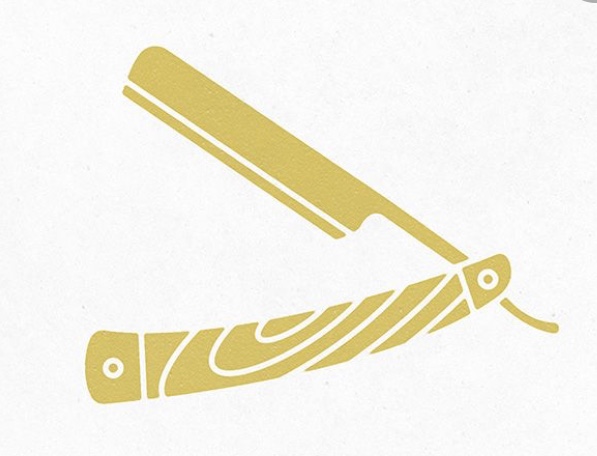 Includes a hot lather shave, neck shave and two hot towels.
Shape Up
Price: $15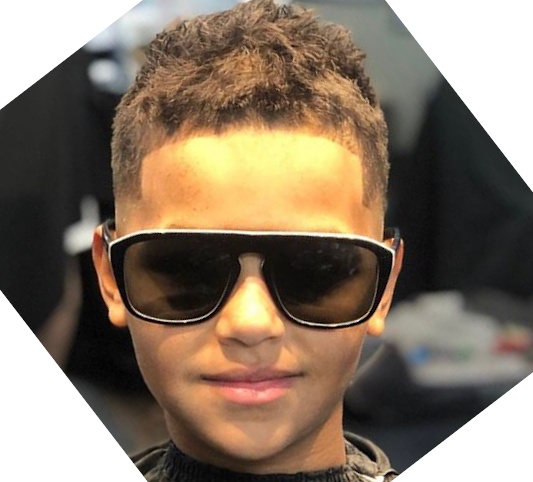 Just a shape up around the edges.
Includes straight razor finish and neck shave.
Scissor Cuts
Price: $30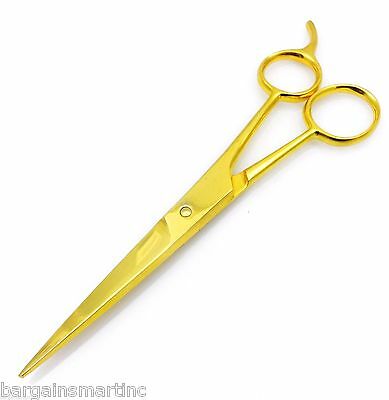 Any haircut that requires all scissors.
Includes hot lather neck shave.
Barbers
Al - Owner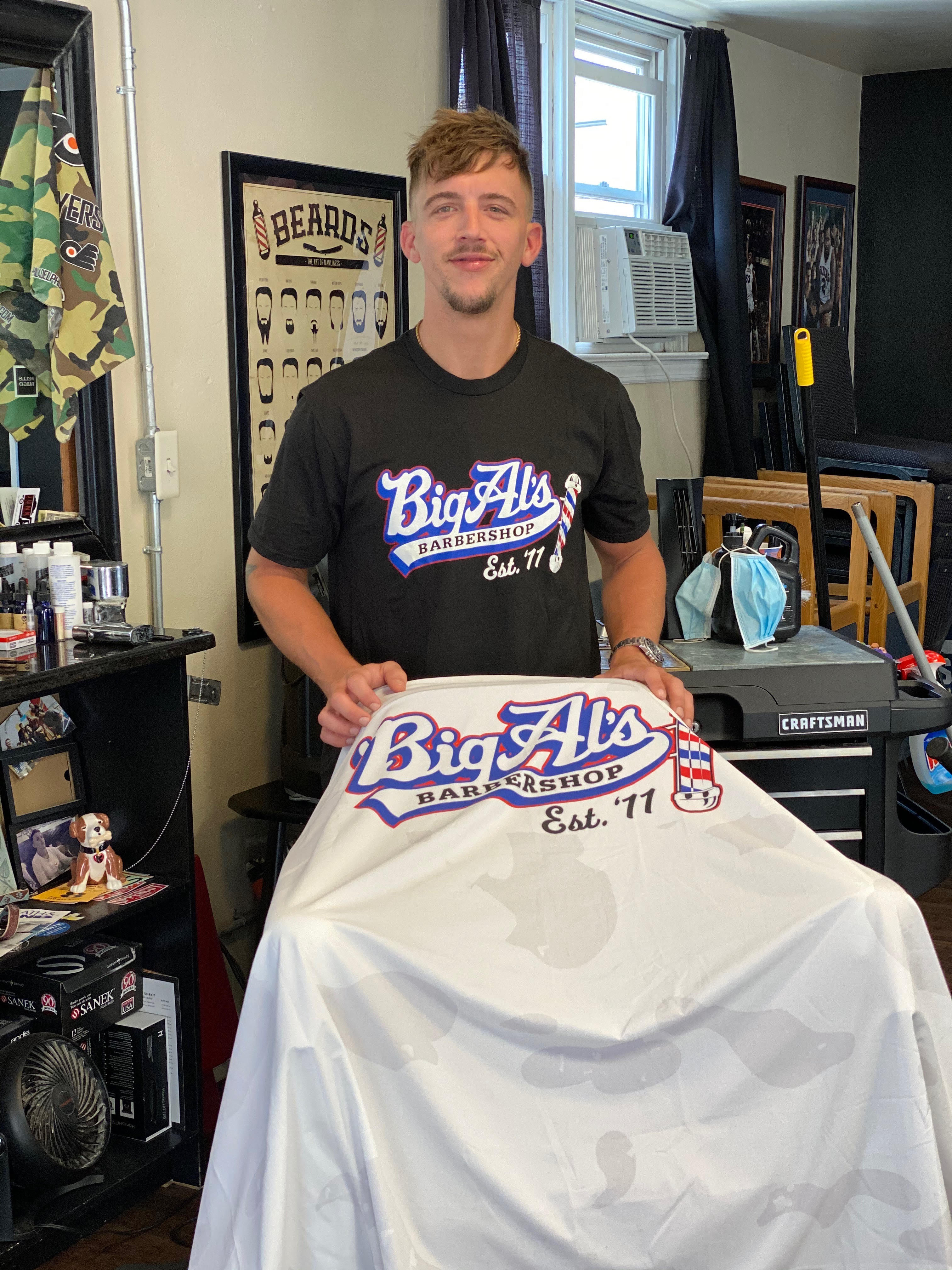 Hi, my name is Alek Sher. I am the owner and operator of Big Als Barbershop located in Broomall, Pa. Cutting hair has been a passion of mine since I began cutting friends hair out of a basement in High School. I knew once I graduated I wanted to open my own shop. In August 2011 my dream came true and I opened the doors to Big Als Barbershop.
Jack Daino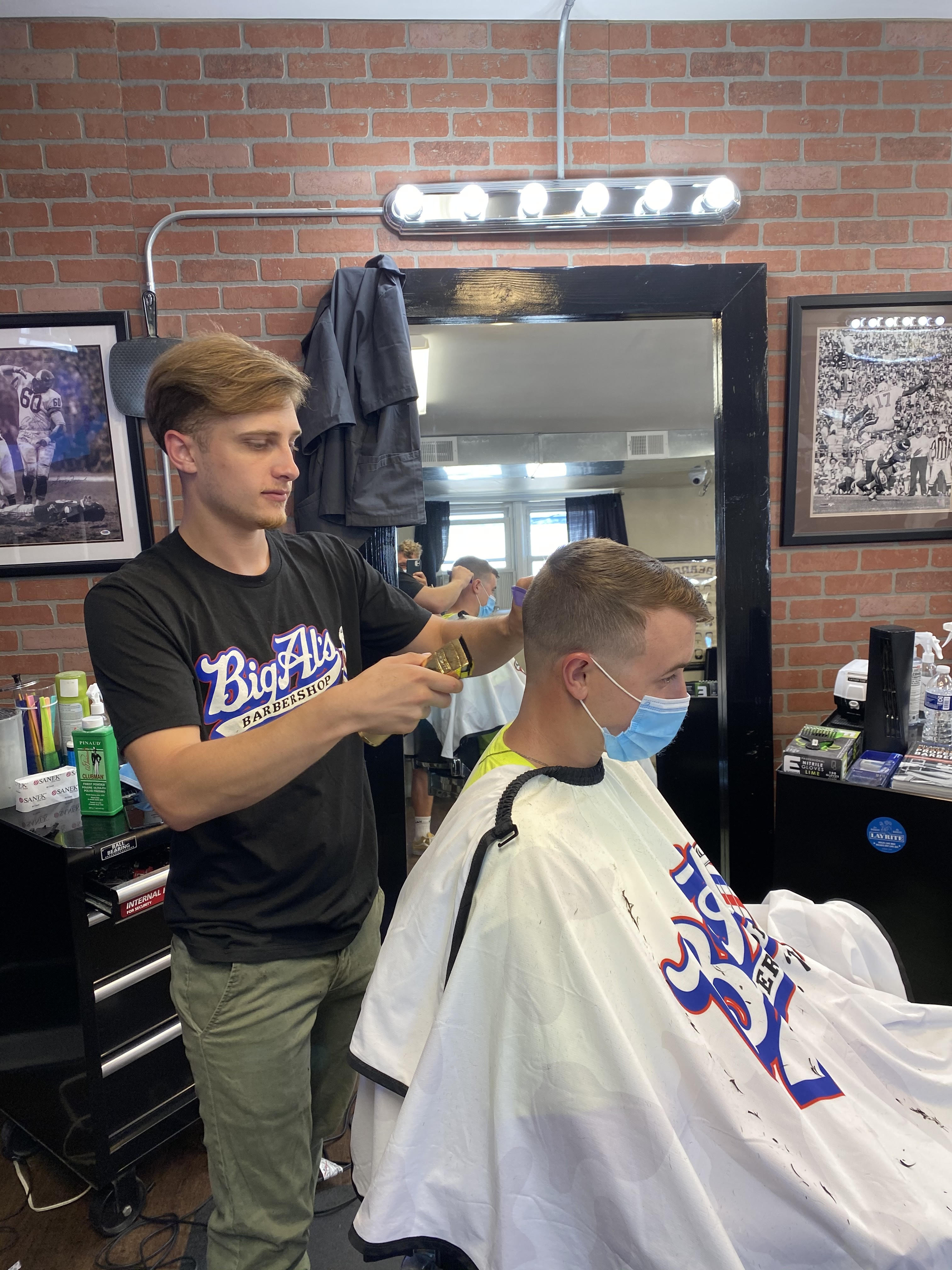 Hey, I'm Jack Daino. I found my passion for cutting hair from the first time I stepped into Al's shop. Now, I'm 4 years into barbering and am happy to offer my services to you.
Reviews
Easy parking, great place for young boys/men's haircuts. Brought my 8th grader there and he was very happy with the cool haircut.
Best barber in town! They KNOW how to cut hair.
Al is a great guy to his costomers He accomadates me with getting the time for my three boys to get their haircuts all in a row from him personally even if he has to do it after hours. Great Barber, Great guy, My boys and I are his customers for life. Highly recommended.
Al and all his barber are the best you wont be disappointed.
This place is a bunch of young guys that really know their trade. I went there two weeks ago for a hair cut, my hair was really long, was really happy with the results. Today I went back to remove my 6 to 7 inch beard off. Let me tell you they know how to shave the right way the old fashion way...... Im sorry i don't remember names the barber in the back chair on the right the gy is a genious with a razor. please give these guys your business you will not be disapointed. i would give them ten stars this place is for real.....
Quick service and good cuts for a reasonable price.
This is exactly what a barbershop should be. A place where you could literally sit in any chair and get a great cut and great conversation... Always get a sharp cut and have an even better laugh... Thanks for the consistency and atmosphere.
Previous
Next